FORMER PRODUCT DESIGNER
Of the most luxurios Safes in the World. Always concerned with the study of the mind and emotions in relation to the sense of beauty.
BUILDING PERFECTION
An international celebrated former product designer, planner and interior designer specialising in a wide range of commercial, residential and public sector projects.
Welcomed and honored as"The World's most exclusive Safe range in the World" in Dubai United Arab Emirates. Out of 1.700 International Exhibitors Madame Sabine Balve Designs were celebrated as "The HIGHLIGHT of the INDEX – SHOW 2006".
"When a piece of art evokes beauty and tranquillity, it is an example of art …" – Madame Sabine Balve, CEO of BALVE SAFE GERMANY and Designer of Masterpieces of Security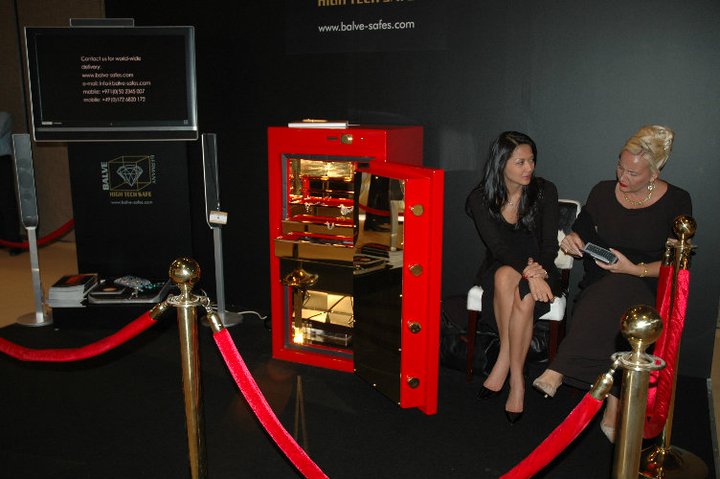 Madame Sabine Balve (blond) one of her many exhibitions stands in the United Arab Emirates and middle east.
Madame Sabine Balve, CEO of BALVE SAFE GERMANY  had tremendous media coverage of nearly 100 TV, Magazines and Newspaper interviews.
At the INDEX EXHIBITION the biggest and most important Interior and Design Exhibition in the Middle East (53 national pavilions and 45.000 SQM). INDEX attracted more than 40.000 visitors.
Honored as the HIGHLIGHT of the Year 2006, honor date Nov 2006 honor issuer Index Exhibition Dubai, UAE.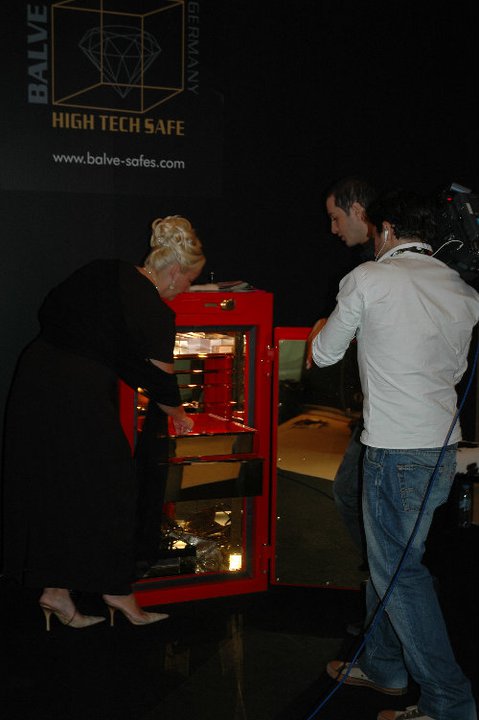 Madame Sabine Balve, one of her more than 100's of TV- Interviews in the middle east
Masterpieces
of Perfection
Madame Sabine Balve is an award-winning product designer with a reputation for consistent innovation at the highest level of design.
Her Masterpieces Design was i.e. the HIGHLIGHT of the INDEX International Design Exhibition of the Year 2006 in Dubai, United Arab Emirates, published in more than 100 Magazines, Newspaper and TV.
PHOTO GALLERY OF SOME HIGHLIGHTS
Middle East Road Show (11 exhibitions)
Media coverage of more than 100 TV, Radio and Newspaper reports
AT SAKS FIFTH AVENUE – Madame Sabine Balve, CEO of Balve Safe Germany
Year Exhibition 2006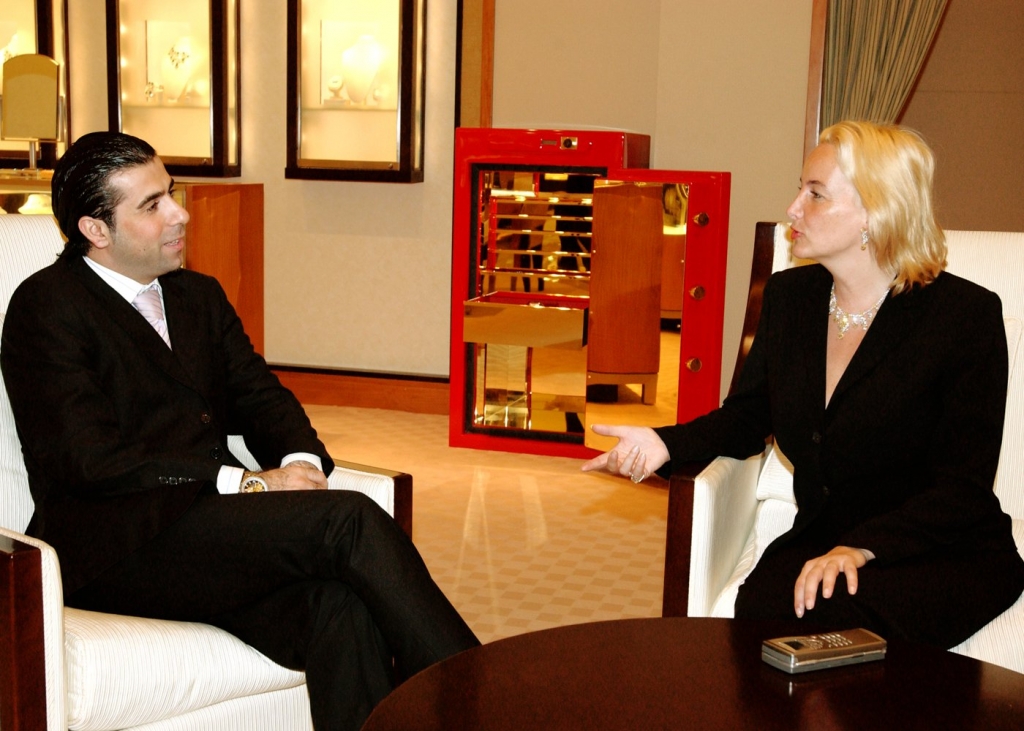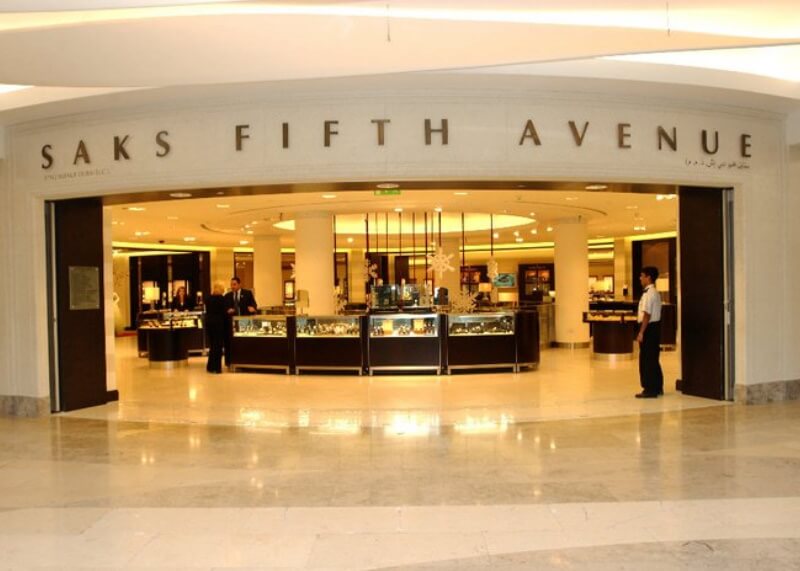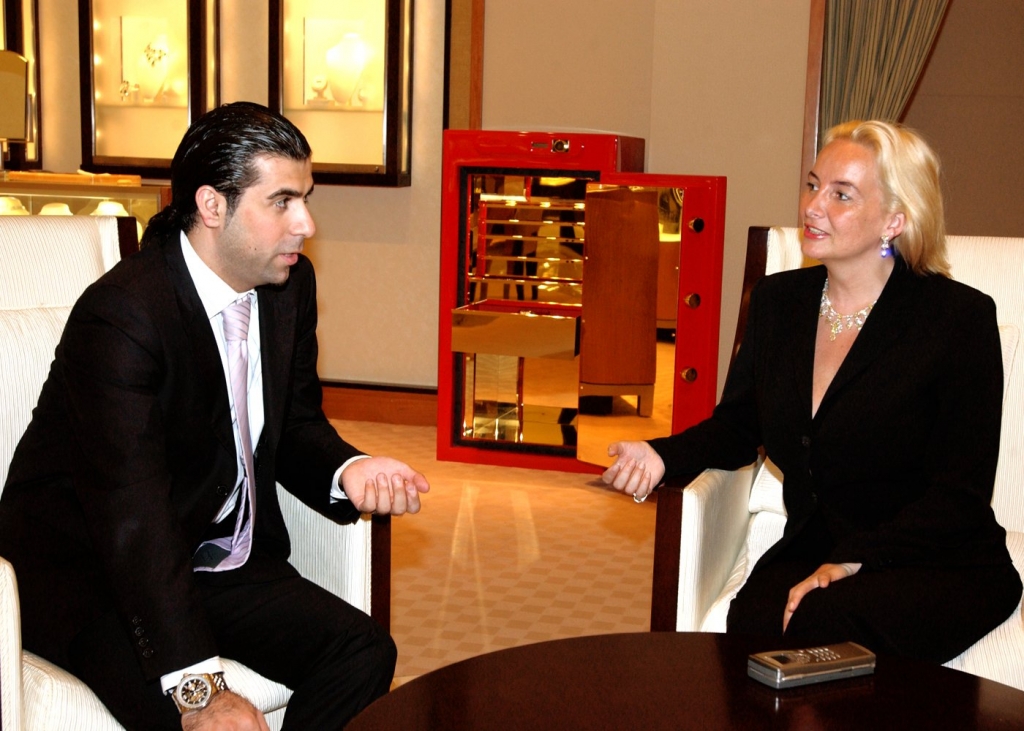 A warm welcome of Madame Sabine Balve, CEO of Balve Safe Germany
At the biggest jewelry exhibition in Dubai, UAE
Billionaire Bin Hendi (owner of Bin Hendi Avenue etc) and the son of H.H. Sheik Mohammed bin Rashid al Maktoum, plus the biggest wholesaler for jewelry in the world Billionaire Tawhid Abdullah, owner of DAMAS Group, and the director of the world trade center welcome Madame Sabine Balve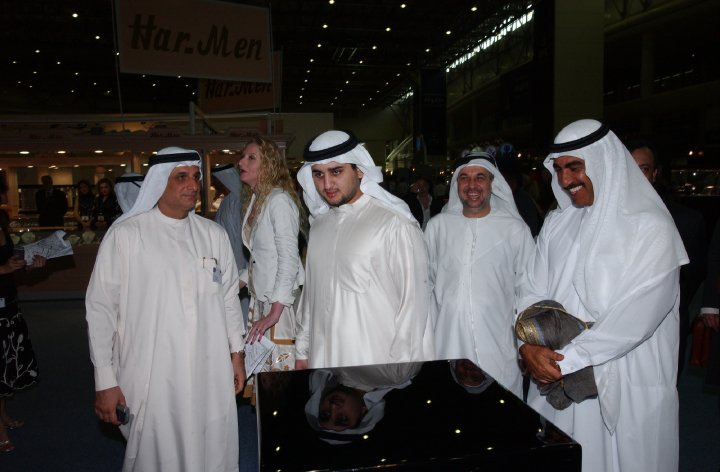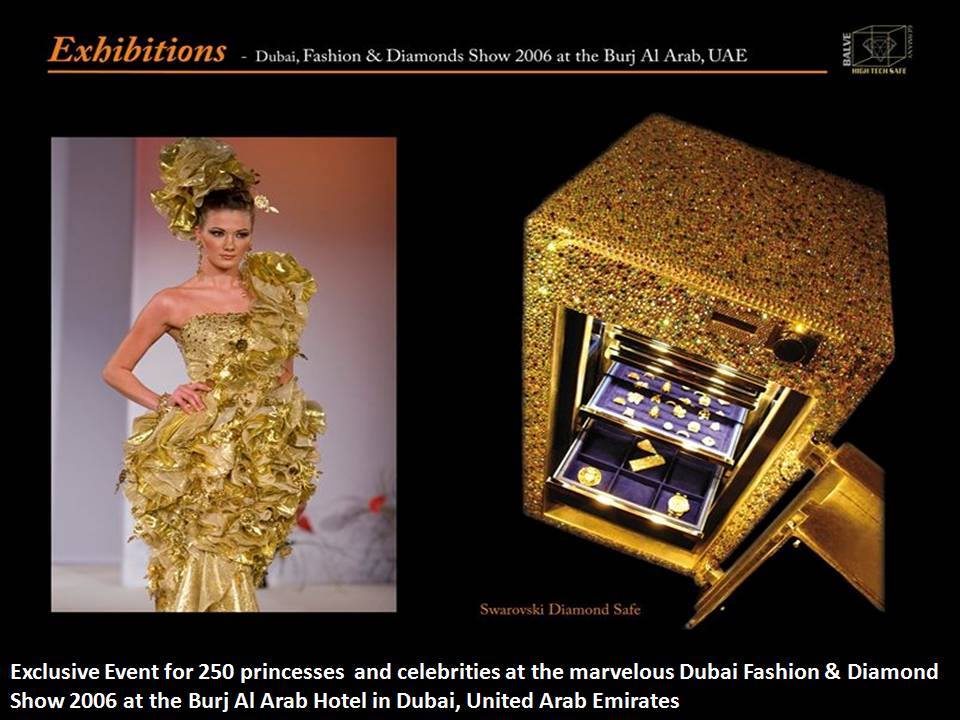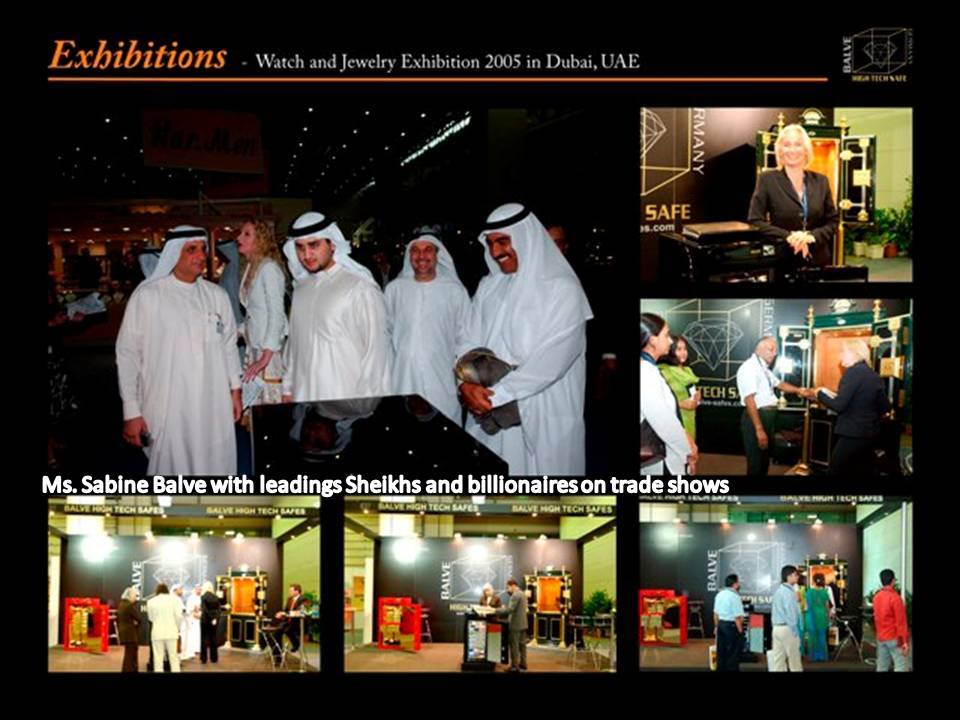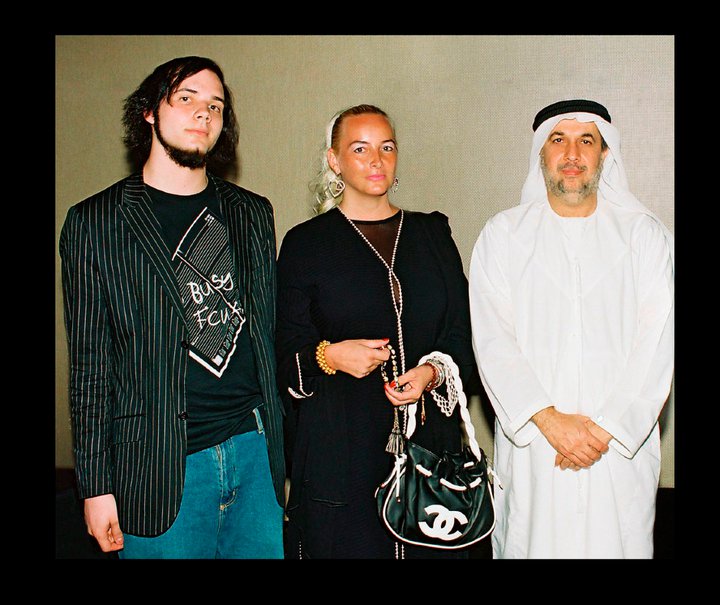 Billionaire Tawhid Abdulla, the biggest wholesaler in the World for Gold and Jewelry, with Madame Sabine Balve and son at the press conference of the Dubai Gold Council Association in UAE.
Tawhid Abdulla is the former owner of the DAMAS Group (a billion $ company).
Some of the more than 100 media reports in the middle east … Highlighting BALVE SAFE GERMANY
pictures below (abstract from some media reports)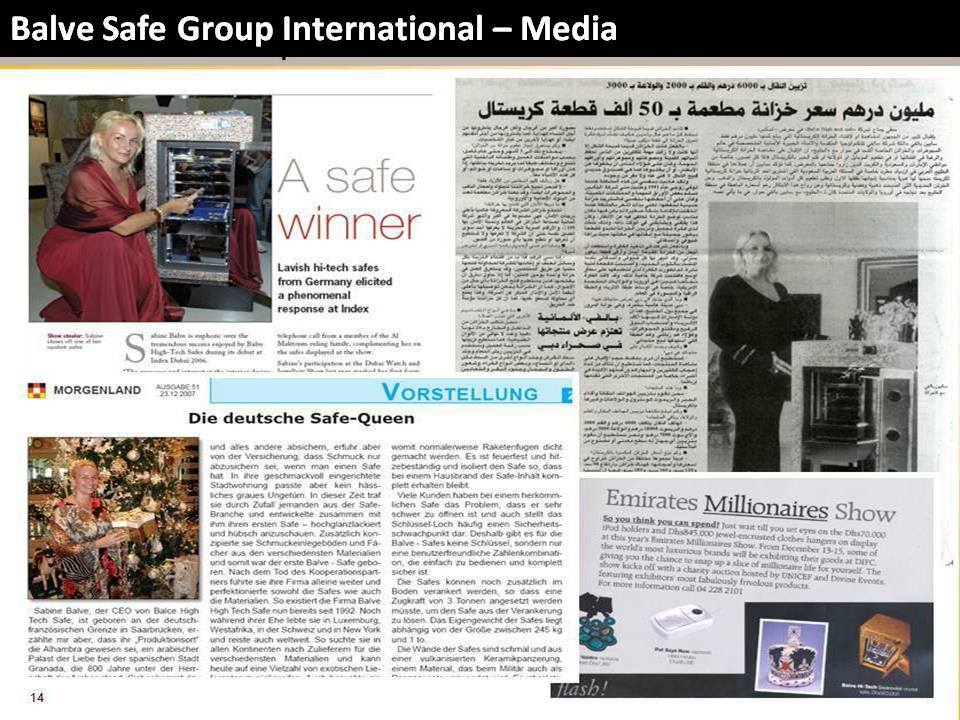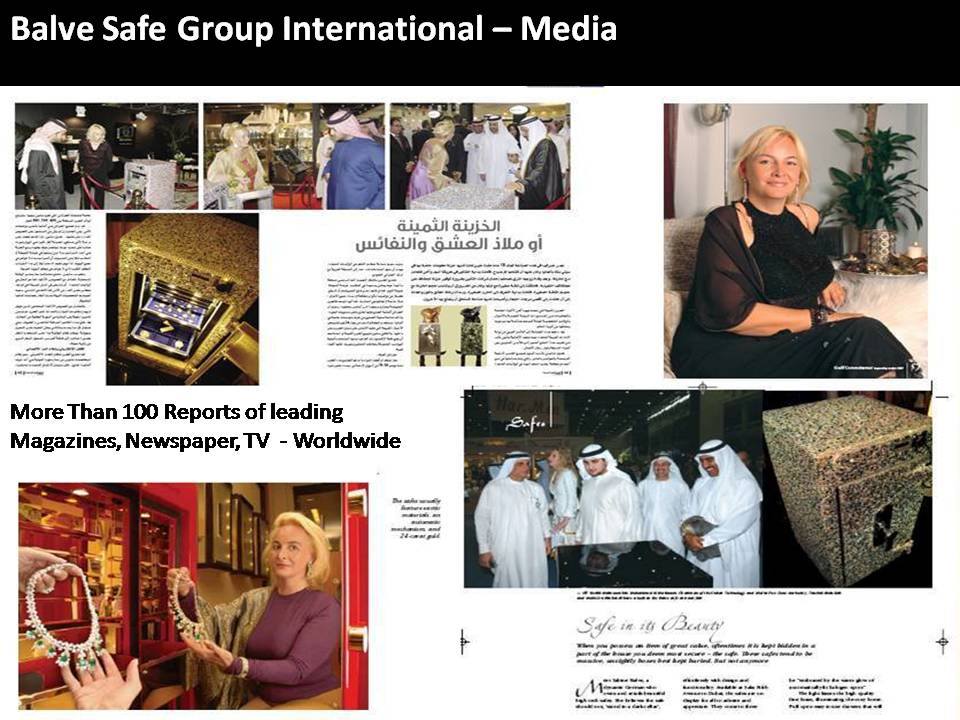 H.H. Sheikh Mohammed bin Rashid al Maktoum Royal Ruler of Dubai (his son)
Visit Madame Sabine Balve, CEO of Balve Safe Germany
At the biggest Jewelry Exhibition in Dubai, UAE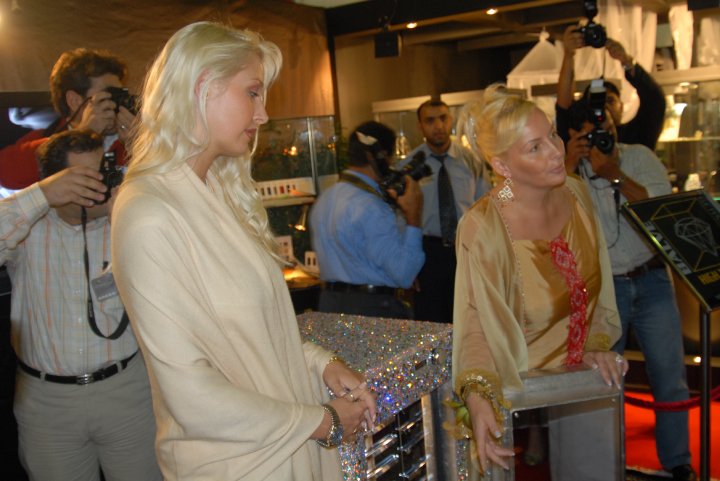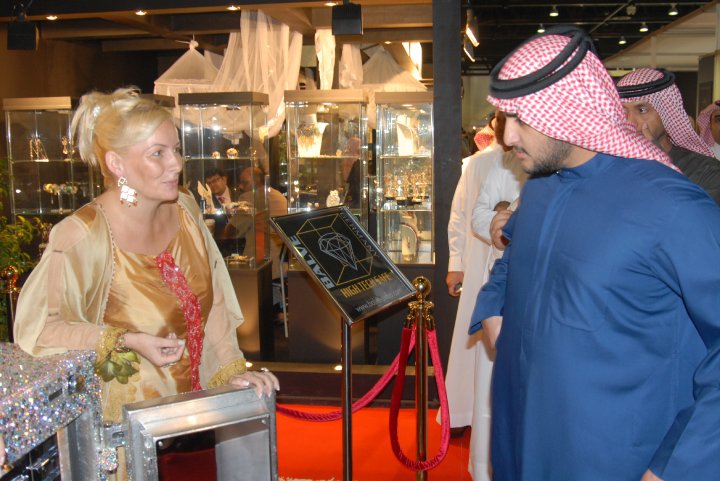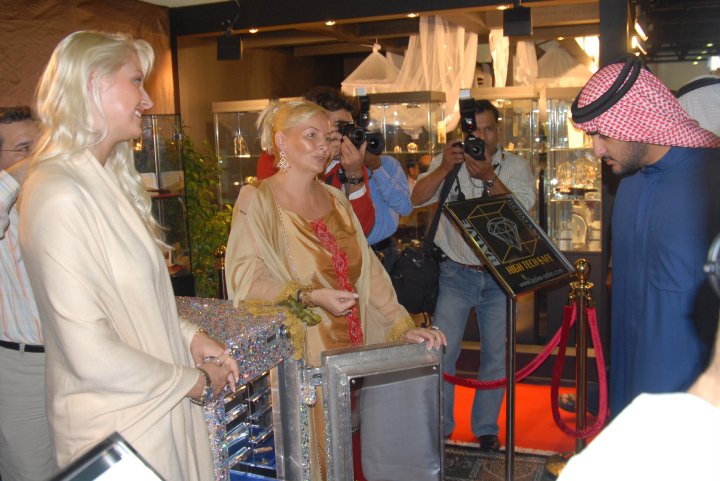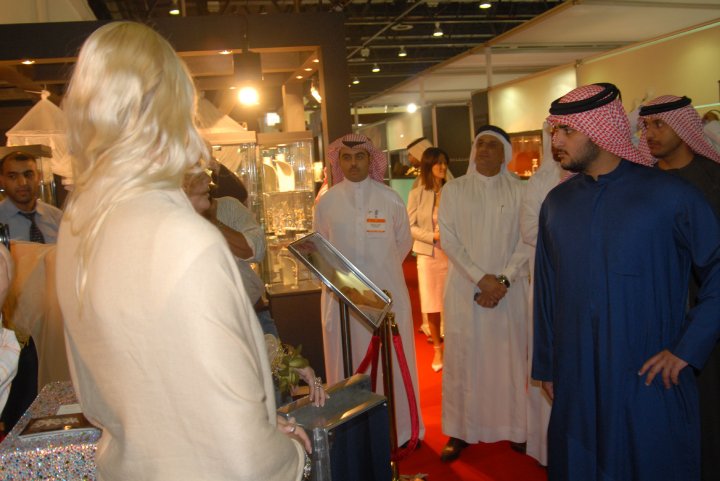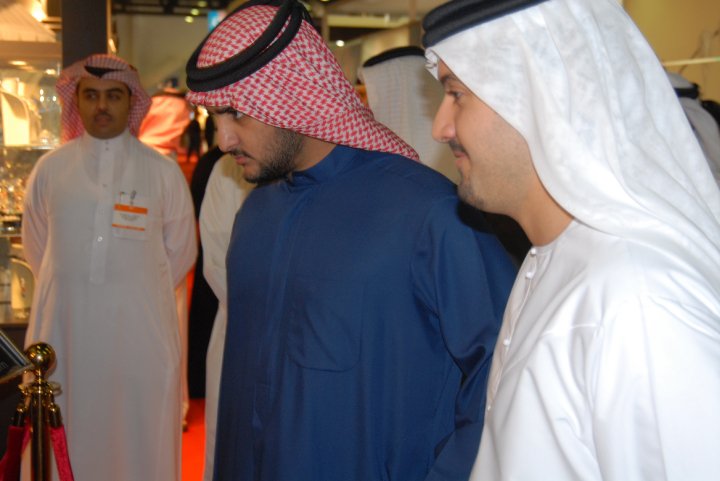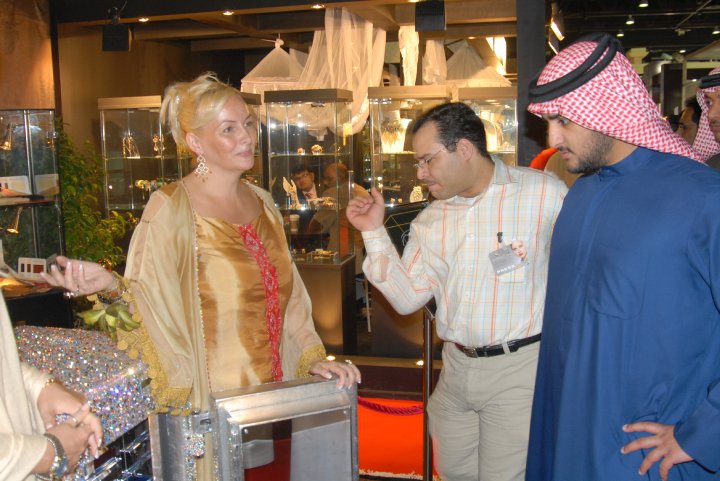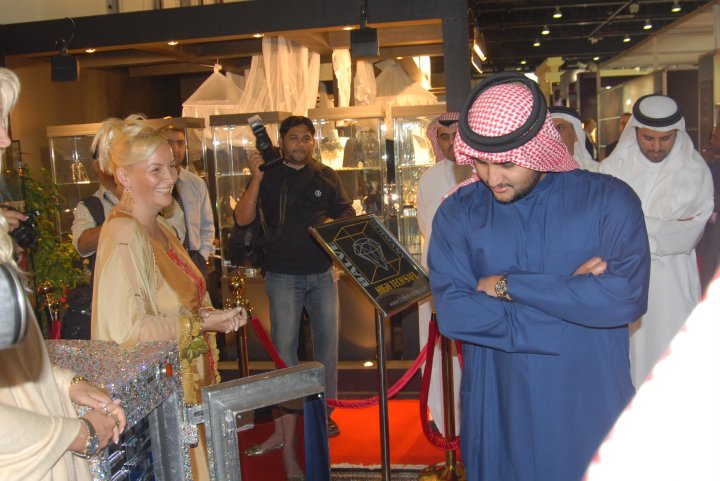 H.H. Sheikh Omar Al Nahyan Royal Ruler Family of Abu Dhabi (Capital of UAE)
A warm welcome of Madame Sabine Balve, CEO of Balve Safe Germany
At the biggest car show in Abu Dhabi, UAE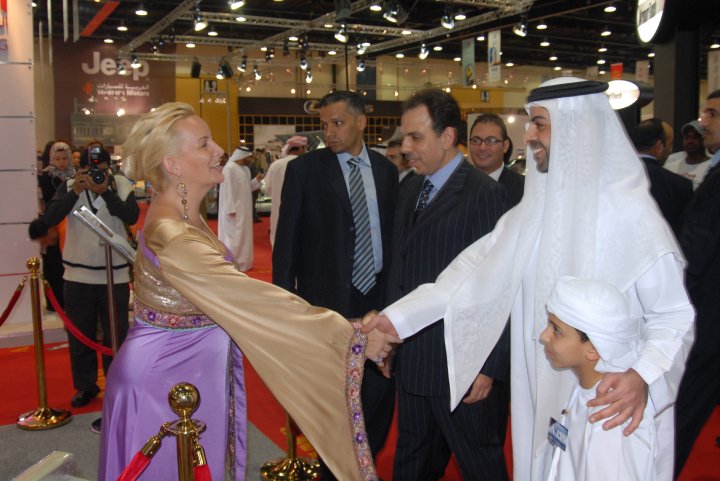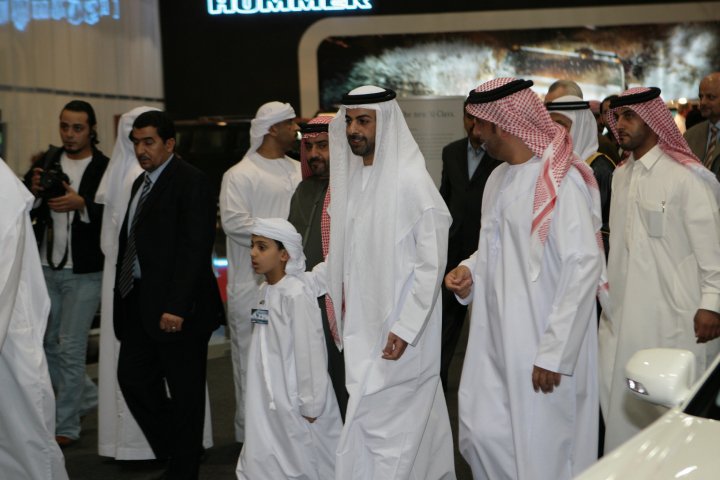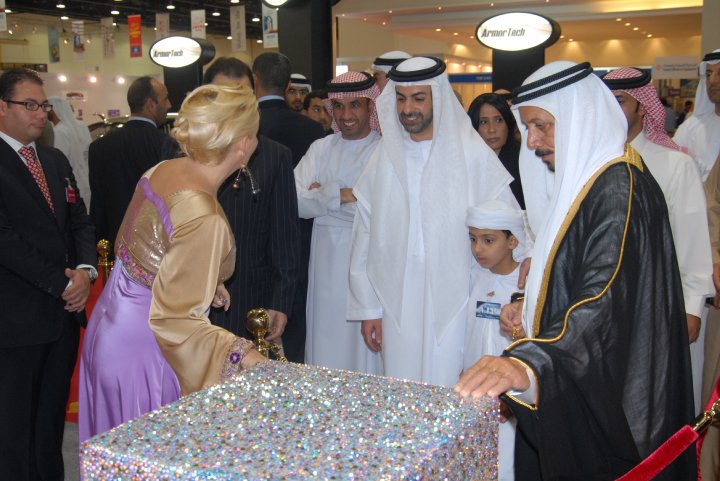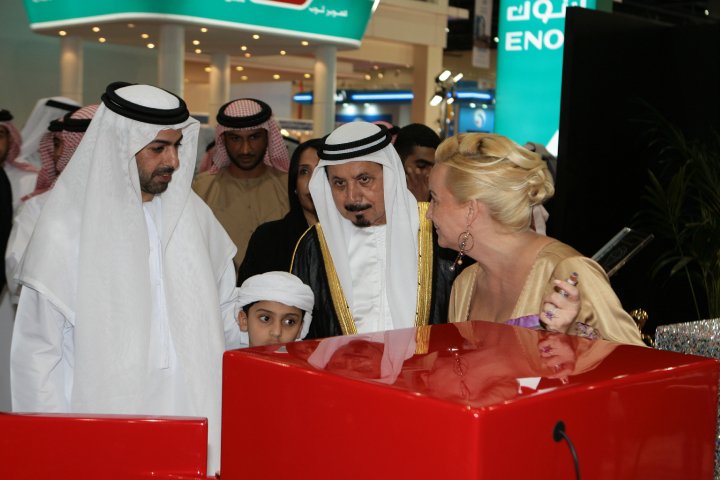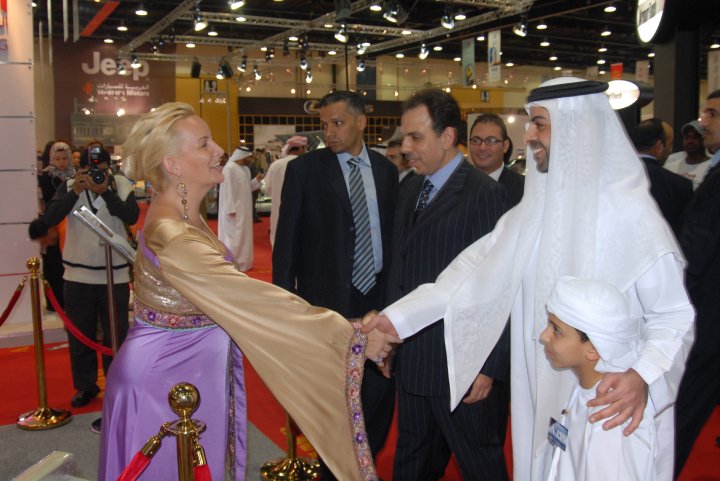 H.H. Sheikh Al Nahyan Royal Ruler Family of Abu Dhabi (Capital of UAE)
A warm welcome of Madame Sabine Balve, CEO of Balve Safe Germany
At the biggest car show in Abu Dhabi, UAE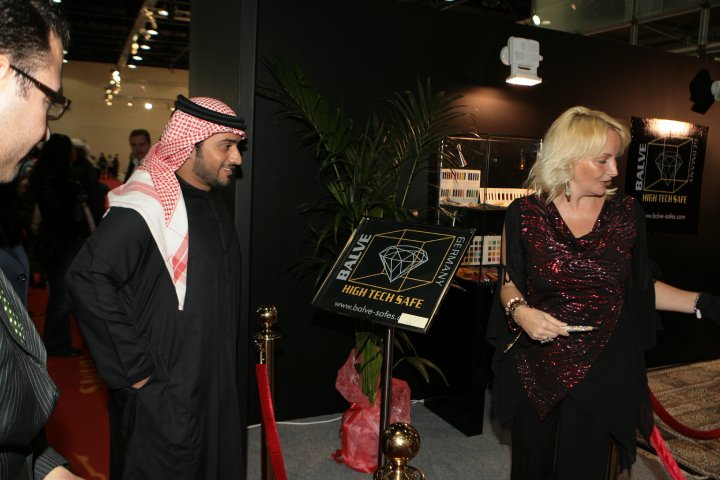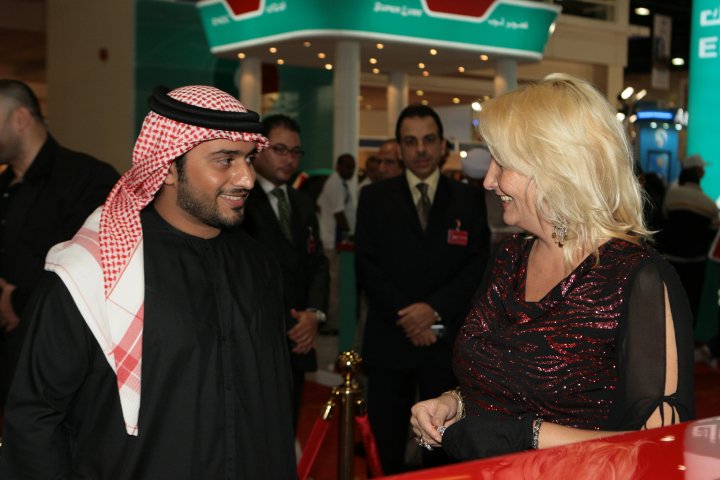 GERMAN DELEGATION – Madame Sabine Balve, CEO of Balve Safe Germany
Madame Sabine Balve and the German Minister of Economics and Technology Michael Glos
– Official Dinner/meeting in Dubai, UAE –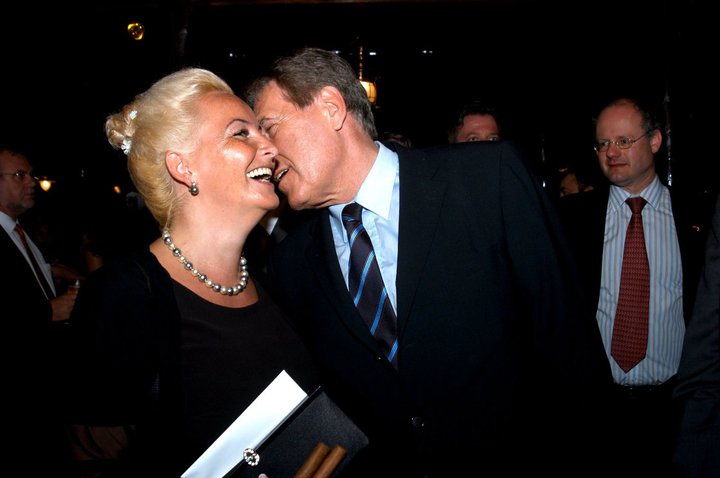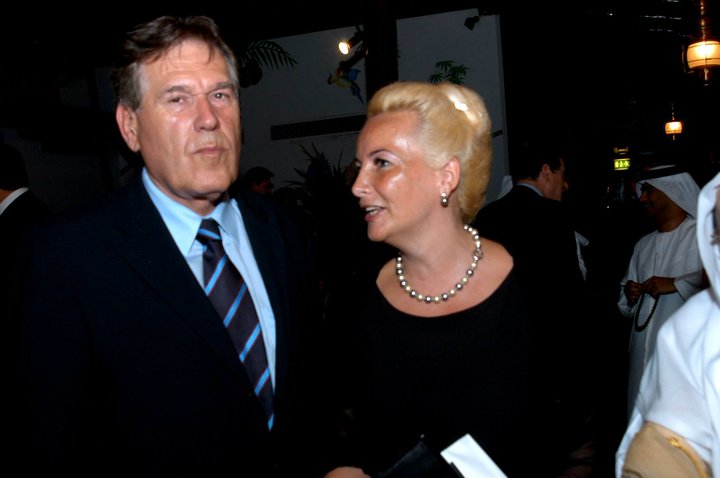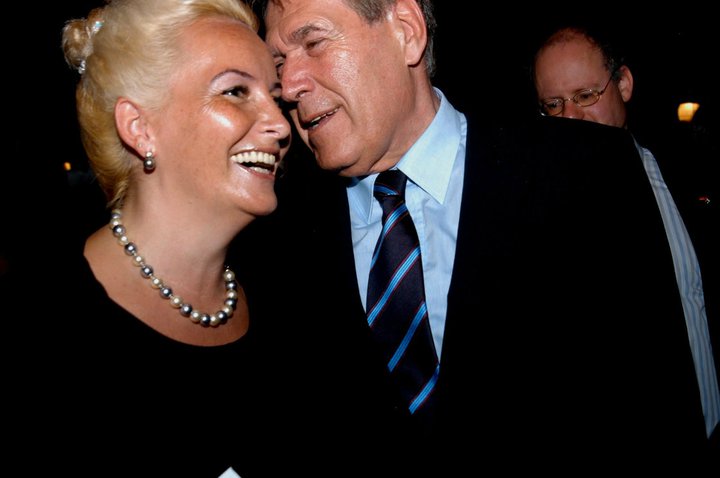 "Madame Sabine Balve is having a sense of the beautiful; characterized by a love of beauty. She is relating to, involving, or concerned with pure emotion and sensation as opposed to pure intellectuality."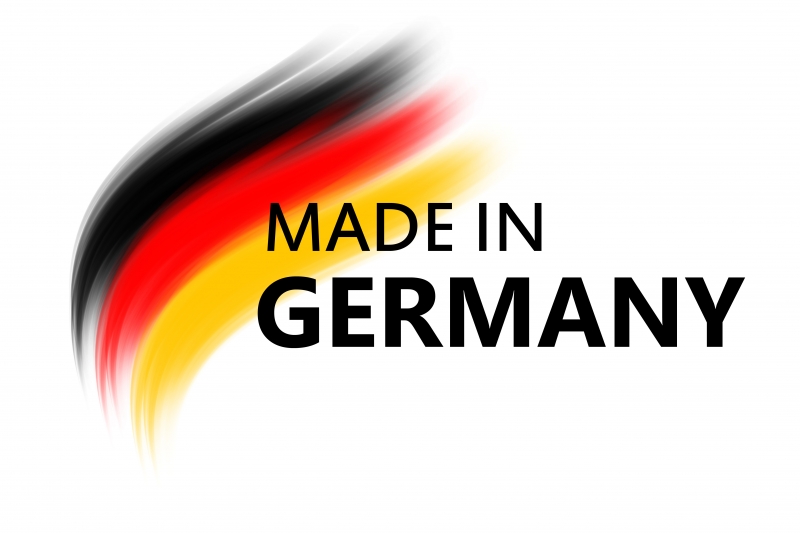 THRU OUR GLOBAL NETWORK, EXPERTISE AND KNOWLEDGE
We Help Your Business Excel